Aqua Secret injection
All Aqua Secret formulas are completely safe and made of naturally occurring hyaluronic acid found everywhere in the body. When injected into the dermis, they add volume and smooth out wrinkles by replenishing natural hyaluronic acid that has been lost. The Aqua Secret line was created as an effective tool to combat aging Aqua Secret dEEP is the lip filler designed with Voluflow Technology" for flexi ble movement and natural-looking volume Enhance texture and color of the lips hile maintaining a full range of expressions.
Aqua Secret DEEP is also for deep injection in the cheek area to correct age-related volume loss and for augmentation of the chin region to improve the chin profile Aqua Secret dERM is for injection into the facial tissue for the correction of moderate to severe facial wrinkles and folds, such as nasolabial folds. Aqua Secrete Derm is also indicated for injection into the lips Aqua Secret FINE is for the correction of very thin, superficial lines
Hintensy  Technology Aqua Secret uses a manufacturing process called HINTENSYTM technology HINTENSYTMtechology nests particles of different sizes (100-1000 microns)uniformly in a specific ratio, so gaps between particles have been eliminated greatly. HINTENSYTtechnology gives Aqua Secret a pecial smooth-gel structure that holds up over time HINTENSYTM technology greatly reduces the possibility of displacement, which can strongly support the treatment area, and achieve the best shaping effect.
Hvlatwine technology Hylatwinetechnology enables Aqua Secrete to fully self-cross linked, and form a stable structure physically, which greatly reduce the usage of cross-linker.
Fine cleaning technology Fine Cleaning technology further removes extra cross-linker remaining.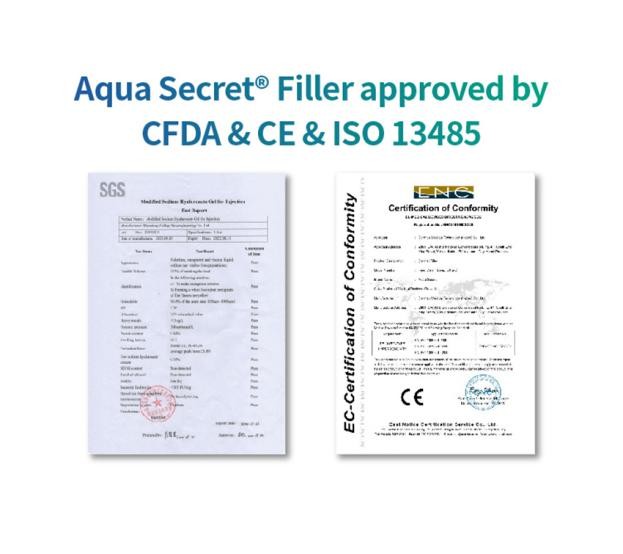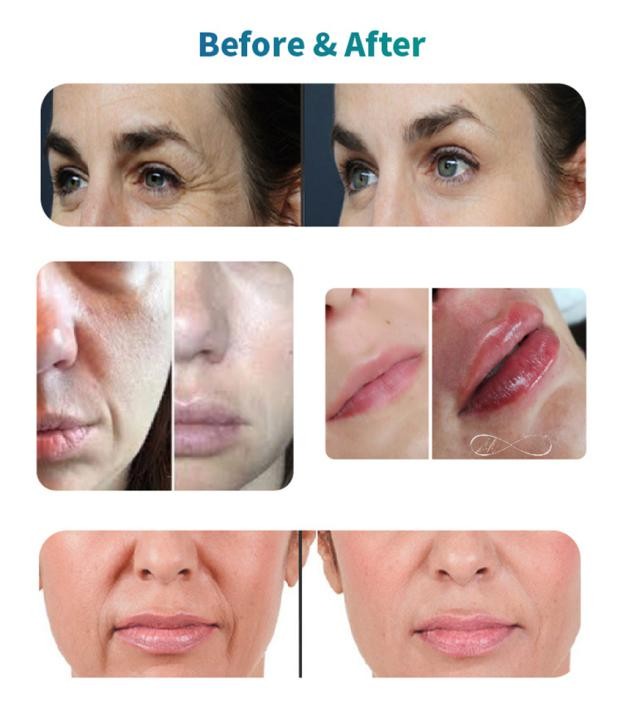 Other Products
FAQ
Q :What is the MOQ ?
A :We welcome small quantity for testing. MOQ is only one piece!
Q :Can I mix different models? A Sure! Q Can I add or delete items from my order if I change my mind?
A :Yes!
Q :Can I put my own logo (OEM)? A Yes! Q When you ship my order?
A :Normally 2 days after receiving your payment, but it can be negotiated based on order quantity. Hope you could understand!
Q :How about the expiry period?
A :Two years!
Q :How can you guarantee the production quality?
A :We have 12-year experience. We have strictly quality control system in our production process. We have 4 times inspection for each finished product before package.